Posted: June 7, 2013
Filed under:
Uncategorized
| Tags: culture, intellectualism, Istanbul, life, photographs, politics, Turkey
1 Comment
One of the most amazing things about the June 2013 protests in Istanbul (and rest of Turkey) is the humor, the art and the creativity that flourished in a matter of days. I hope to see more of it and I will try to add to this post those that I find compelling. If you want to understand what is happening on the political side – please check out the Economist article here.
#1 – Duman – Eyvallah – The popular rock band that is a favorite for Saturday night going outs made a song dedicated the protests early on. With English subtitles and some footage showing the excessive force by the police.
#2 – Kardes Turkuler – Tencere tava havasi (Sound of pots and pans) – The ethnic music group is mocking the Prime Minister's speech, during which he dismissed the protests with pots and pans by the Turkish households as "just empty air".
#3 – Angara Birds – A play on words, using the local accent softening the "K" of Ankara
#4 – Resist Gezi Park
#5 – A protestor in Besiktas
#6 – The whirling dervish in pink with a gas mask
#7 – The activist penguin – Note that penguin becomes a symbol of the protests as CNNTurk showed a penguin documentary during the protests, representing a sense of lack of media freedom in Turkey.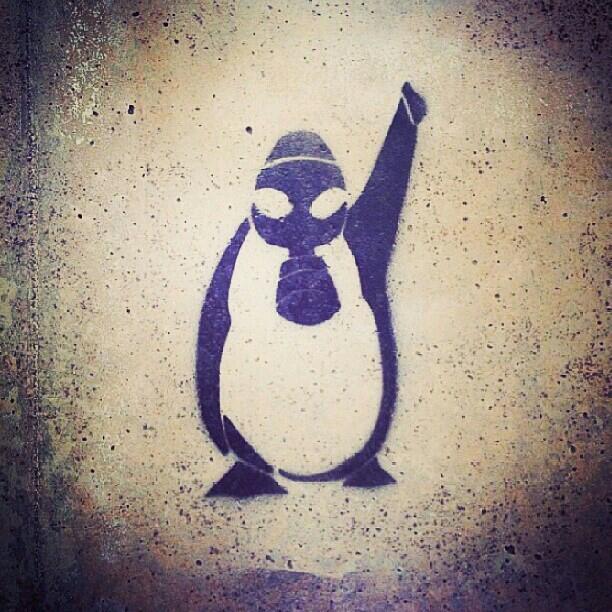 #8 – Penguin also happens to be the logo/name of one of the most popular humor magazines in Turkey. Here is their take-on:
#9 – The mask on AKP's logo, "light bulb"  by Ali Cabbar
#10 – The "Tree Girl???"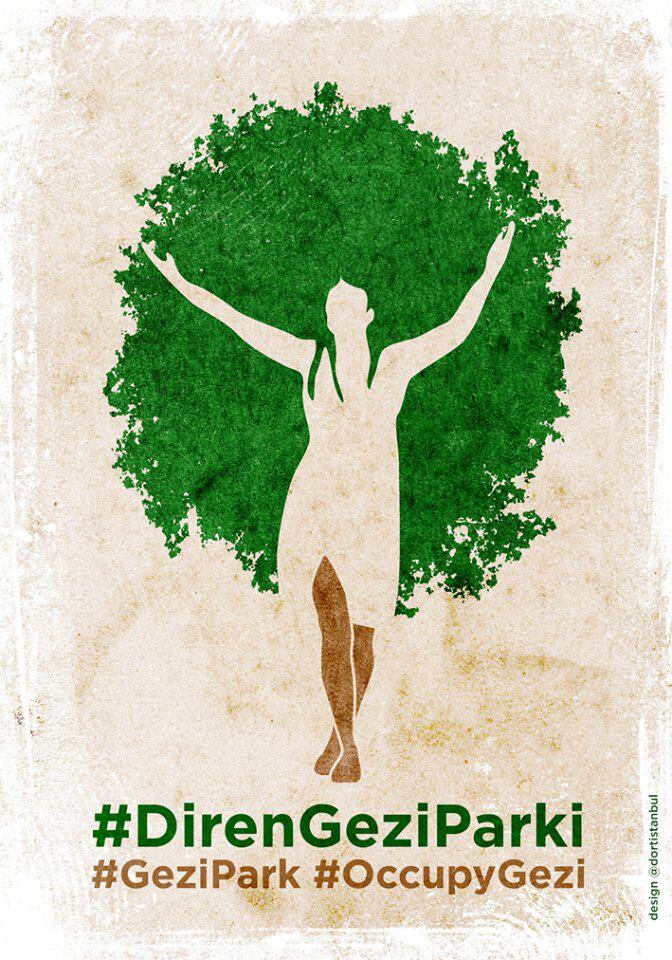 #11 – Another "Tree Girl" – I love these as it symbolizes how this movement is about living spaces, but also inclusion of all. Given the abundant sexism in Turkey, it is great to see women leading this movement.
#12 – I am not sure about the origin of this (it may even be an image for some other context), but it is nevertheless very cool.
#13 – The Twitter Bird with a gas-mask. Pretty telling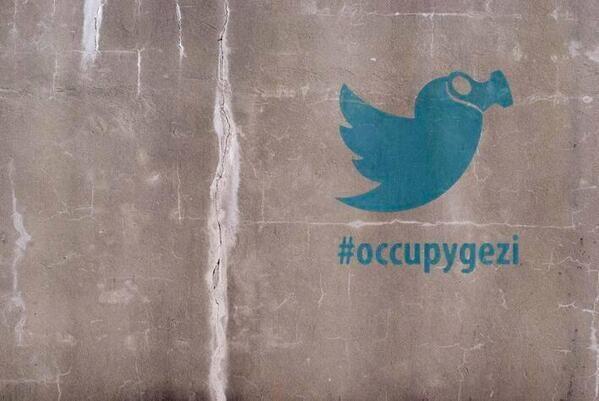 #14 – It is a little hard to get without the language and a lot of Turkish references. But, pretty well-made cover/mash of several Turkish songs with new lyrics specifically for Gezi Protests.
#15 – Radikal's compilation of Gezi Protest art from "designers" – I wish they have better references to the people who made these. You can find the full list here, but here is one example:
to be continued
---